Wow.  That's really all I can say.  The last 4 weeks have been one of the most exciting times in my life.  I can't say it's because of what I'm doing, but rather, the life of someone else's.  I was always the one, out of all of my siblings, to not be expected to have children.  I have now three children via a blended family with Baby Bell being the newest and made from scratch.
It's an amazing feeling to truly be in love at first sight.
This is my favorite photo of her so far and was taken after she was a little more than a week old: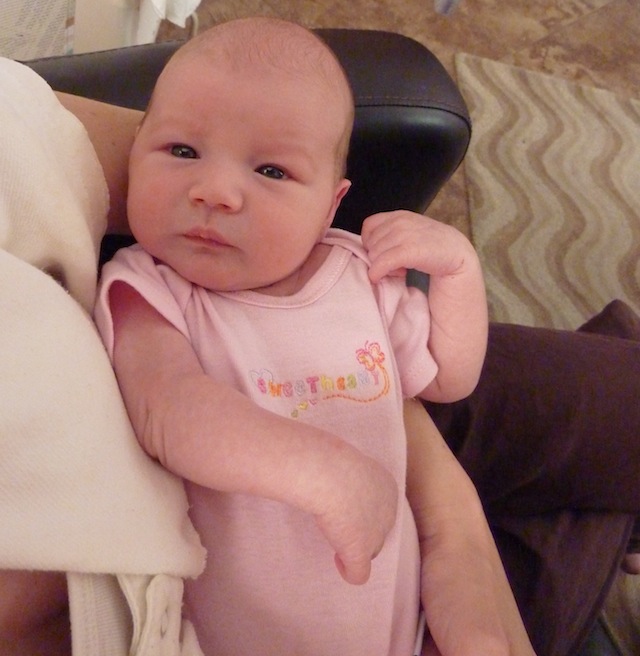 If you want to see some photos from her birthday and week 1, then refer to my other blog article - BannerView.com Succession Planning - New CEO?